Optional Insurance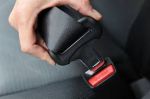 For inexpensive piece of mind this optional Accidential Damage/Insurance cover will protect you with zero excess on damage and only a $275 Inc gst excess for loss. Just in case life throws at you something unexpected (conditions apply).
Guaranteed to be the cheapest rental rate by 20% *
Quick Quote
20 minute response from your enquiry within business hours.
What Our Customers Say

Justice NSW GOV
25th Mar 2020
Overall experience in dealing with Abacus Mac Rent

Thanks for the great service

Thanks for the great service

Sales persons knowledge and explanation of products

Equipment delivered/collected on the day time required

Overall quality and cleanliness of equipment provided

Configuration and functionality of equipment met specified requirements

Installation of equipment met specified requirements (if applicable)